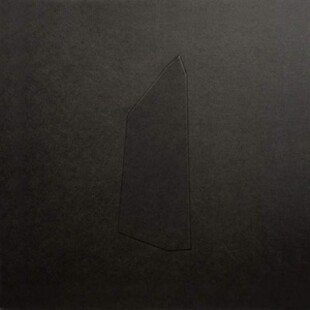 Gog is a mysterious beast, having had two releases out in the course of a year, Ablution records have seen fit to releases this third opus on vinyl.
What is contained is metal in the stripped down sense, recordings of a blacksmiths forge apparently features, which can be heard as an underlying cacophony with unusual instrumentation and noise laid over the top.
Ironworks feels elemental, like you are positioned, cage-like between moving, blackened machinery while dangerous looking pistons and steam invade your personal space. Opener 1870-1906 is comforting, but soon gives way to the unsettling Tasks Which Destroy Body and Soul featuring wordless moaning at points among the field recordings of metal on metal.
After a period, the endless reels of in situ recordings of scraping and clanging become simply white noise and other sounds at work become apparent. On A Promised Eternity Filled With Cancer the slow, determined walk of an arpeggio on a piano stalks your eardrums, as if a sad, lonely voice is crying out from an industrial wasteland, telling a mournful story of generations of workers exposed to extremes. It's no secret that the workers at the cliff face in many industries are exposed to all sorts of danger, heat, chemicals, environmental hazards and others and the injustice felt by many millions of low-waged hive workers can be summed up by this sound. Irrespective of origin, this could equally apply to diamond miners in South Africa or marginalised coal miners in 1980s Britain. It has a heavy, flattening element that's very haunting and evocative and serves only to lift it above other similar records given its inventiveness. I imagine on vinyl this sounds all the more significant.