Back in March, I decided to step in to Ninehertz as Editor, I considered the team's efforts over the years and found I couldn't let the site die. Although our busiest and most influential time had waned since around 2008, I felt we were still a site people turn to for music opinion and a considered approach. Pete, our amazing former Ed is still on board (thankfully!) and we've been lucky enough to have the long-term behind the scenes work of Ben and Amy to make sure it all works as it should.
I simply feel like a facilitator half the time, shoving endless reviews your way, so thanks to you the readers for sticking with us, or being new converts as you make it worth it. It's not easy fitting in all the work required but we all pull together and manage.
I also want to thank the host of new writers we've had this year, Sam, Dan, Matt, Luke and Ciaran have seamlessly joined the 9hz team and Pete, Gareth and others are still contributing regularly too so thanks for transforming the site and sticking with us this year.
It's been a year of massive releases, some expectedly amazing, some slightly lacking but we've also been introduced to some incredible new music. We have picked ten albums here we think sum up 2012 in terms of unique, artistic vision.
You'll notice our new more widely accepting review standard hasn't had all that much impact on our choices below but the amount of reviews for the more experimental and avant garde styles have crept up significantly over the last 9 months and we hope to see more noise/ambient/indie and folk styles appearing in 2013's list. Remember, we are still after new music and new reviewers, so come forward if you have anything to contribute or something to say.
Until later then, Happy New Year from all of us at Ninehertz! Please note the albums below are in no order, simply brilliant albums we've been impressed with during 2012!
Mike, Editor in Chief
Ninehertz Reviewers' Albums of 2012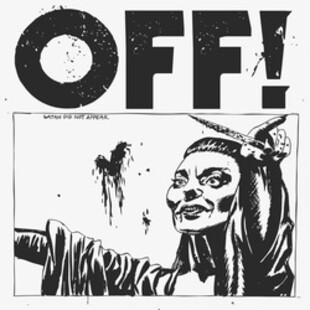 Off! = Off! (Vice)
Mike - "This album came out the blue for me, totally raging and relevant punk rock, with some incredible lyrics and a catchiness it is difficult to pin down in a genre so established.
"Singalong as well as hook-laden, it's probably the album I've re-listened to long after giving it a review.
"There's intelligence in every line uttered and live shows have apparently lived up to the album's bravado too. Proof that punk can be relevant regardless of age and that true punk never dies.
"It's 15-minute span means you can let it repeat over and over, without it getting tiresome, which is some feat. Worth it alone for the excellent 'King Kong Brigade' alone."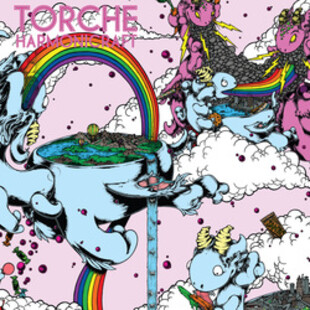 Torche- Harmonicraft (Volcom)
Sam Orr - "Torche's latest release follows the rest of their back catalogue like a steam train, the sheer force in which they plough through each track makes you glad to be alive.
"This is a band that is approaching the same status as the best kind of band, one that is different, but always the same, not straying from what they know, but honing that niche until they are simply blowing people's minds.
"Reflecting the frankly insane but equally adorable artwork, there's flourishes of fantasy weaved into the usual warm tone that's actually quite welcome.
"With rumours of break-ups and turbulence within the Torche camp, Harmonicraft is somewhat of a piece de resistance and a worthy addition to ANYONE'S record collection."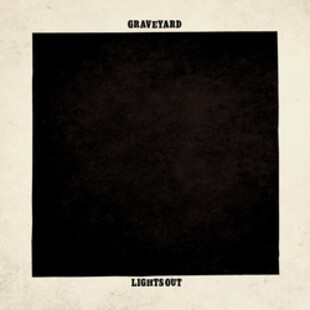 Graveyard - Lights Out (Nuclear Blast)
Pete Crowther - "This was Graveyard's year. Many started the year fully discovering 2011's incredible Hisingen Blues following their successful UK tour with fellow Swedes Horisont, and when they returned, late in the year to tour Lights Out, the venues were bigger and the crowds increasingly besotten.
"Lights Out is the product of a confident band. The quick return to the studio has seemingly maintained their momentum and is evident in the album's vibrancy. Goliath and Endless Night are fantastic, but the real class here is in the slower output. Slow Motion Countdown, like Uncomfortably Numb from ...Blues, is a beautiful song that demonstrates that Graveyard aren't the one trick retro vibe proto doom that some thought they may be. I said it in review, but it's worth repeating - Graveyard are fast becoming a truly special band."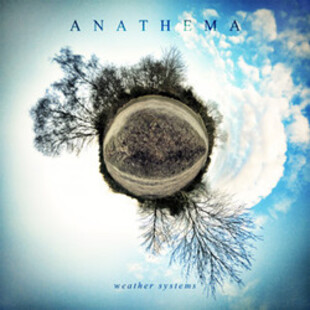 Anathema - Weather Systems (KScope)
Dan Angel - "It's amazing how a band who barely raise a guitar in anger manage to get near universal acclaim in the metal press.
"Usually people would slag you to high heaven for turning from a doom band into something that you could happily play to your girlfriend.
"Weather Systems is another in a near faultless run of albums. If you had to sum it up in one word it would be atmospheric. Emotional without ever becoming saccharine the melodies and harmonies combine to make some truly breathtaking music. There is some fantastic musicianship and in particular Lee Douglas' vocals are enough to make a grown man cry.
"Take your Pentagram t-shirt off for one day a year and buy it!"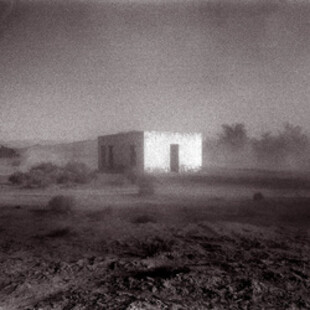 Godspeed You! Black Emporer - 'Allelujah! Don't Bend! Ascend! (Constellation)
Luke S - "In a year where I got a bit sick of music generally and retreated into older releases the last thing I expected was a new Godspeed album. I actually found out about it from the Twitter of some mad young publishing wonk, days before the album dropped. I am out of touch. But, in the best possible way, so are Godspeed. In a disposable singles-based internet-streaming world, Godspeed's epics are out of place. And that's part of why I love them.
"Also, for all the post-rock posturing of other bands, none of them match Godspeed for actually slipping catchy melodies into protracted pieces. There's a point on Mladic, a highlight, where the thing just let's rip with overdriven guitars that sound like early Black Sabbath. I was hurtling along in my car when that hit and it made me feel alive, something which so few bands are capable of making me do. The album is full of brilliant moments and movements, and yet it also runs as one whole beautiful thing."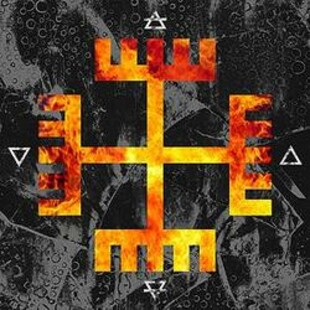 Rise and Fall - Faith (Deathwish)
Mike - "Making chaotic and venomous hardcore listenable is not easy but Rise and Fall have achieved it with 'Faith'. More dense than the new Converge (it's true) it's full of invention and twists and turns you would never have expected.
"With more ideas twisted out from the genre than you thought could be possible, Rise and Fall have triumphed in realising their heavy and never-ending potential for a nigh-on perfect album here. With 'Faith' they have obviously let their creative juices flow a bit more, meaning we have a varied and more cohesive album, which feels like a living breathing whole, rather than simply a collection of songs.
"Keep an eye on this band next year, they'll no doubt be building on this masterpiece."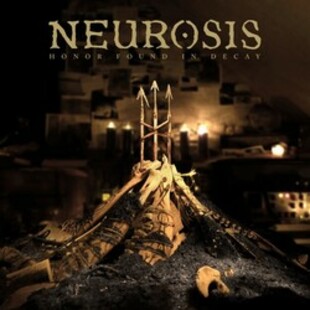 Neurosis - Honor Found In Decay (Neurot Recordings)
Matt Williams - "What can be said about Neurosis that hasn't already been said?
"With 'Honor Found In Decay', the behemoths from Oakland bring forth their 10th studio album, and once again set the standard for others to follow.
"This album really packs a punch, with monolithic riffs wrapping around doom laden drums, this album is definitely a personal favourite for the year. Although the songs are quite long, this is one band that really make the most out of it and it keeps you wanting more and more and more. Hearing a new Neurosis album is always a moment to treasure and this one will bring hour upon hour of joy and happiness to everyone."
Bevar Sea - Bevar Sea (Self Released)
Mike - "Coming at us with no fanfare, Bevar Sea from India blew us away this year.
"A great insight into how the doom sound has gained a worldwide audience, Bevar Sea have shown us the Indian take on it and it is as beguiling as you'd expect. Loud, full of endless riffology but with a mantra-like quality to proceedings too.
"With influences ranging from The Sword, Cathedral and other forms of stoner rock and doom it's amazing to see what shapes have been twisted out of a genre with no real base (until now) in India.
"If you haven't looked up the mighty Bevar Sea yet, it's about time!"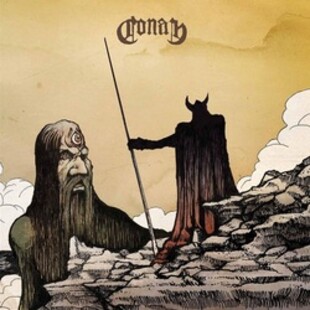 Conan - Monnos (Burning World)
Basstard - With 'Monnos', Conan offered a monstrous journey into a world of pummelling heaviness.
"The 'heavier than thou' approach to suffocating the listener with a wall of guitar/amp worship is cleverly tempered by a recognition of the need to keep the listener interested; subtle variations amongst the thick-as-treacle wall of riffs keep ears keen and minds focussed.
"Like their namesake, Conan have muscle to spare. Unlike the film version, this third outing marks both a personal best and a great prospect for future development.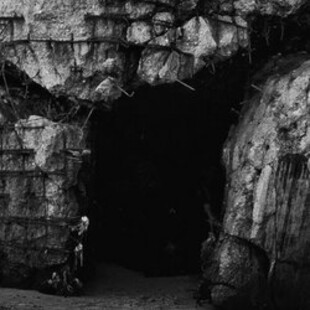 Amen Ra - Mass V (Neurot Recordings)
Mike - "'Mass V' is the sound of Amen Ra realising their huge potential, both hypnotic and regimented, the cracks in their full-on post metal strength show subtleties you will want to recapture again and again.
"Recent live shows have secured their place in many people's hearts, whether it was dominating the small stage at this year's Damnation Festival in Leeds or at the album's launch show in Belgium, Neurosis have something to worry about when it comes to blistering emotional hellrides from now on.
"Essential listening for anyone who has ever thought post metal was over the hill."
Honourable mentions:
Black Shape of Nexus - Negative Black
Stubb- Stubb
Mothlite - Dark Age
Old Man Gloom - NO
Swans - The Seer
Black Breath - Sentenced To Life
Baroness - Yellow and Green
Witchsorrow - God Curse Us
Hark - Mythopoeia
Mark Lanegan - Blues Funeral
You and What Army Faction - Silk 7"
té Therefore The Illusion of Density Breach, the Tottering World
Hu - Hu
Workin' Man Noise Unit - Serious Power Hour tape
Sennen - Lost Harmony
Art of Burning Water Love You Dead
Grace/Tide of Iron Split 7"
What The Blood Revealed Harbour of Devils
And finally...
Here's some comments to take with you as we head into 2013...
Ciaran - "Action Bronson, Blue Chips Mixtape produced by Party Supplies is my record of 2012 because it's visceral, oddball Queens rap done the weirdest way possible."
Gareth - Unless there's something I'm missing, it was a year of albums that just fell short of being great. There were a bunch of albums I was looking forward to but just went "meh" when I heard them. Non more so than Sun Kil Moon."