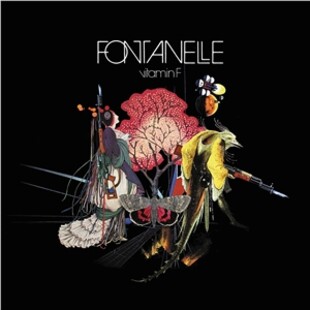 Just when you thought you had Southern Lord pegged as a label, they throw you a jazz/funk curveball.
It seems Anderson and co have got more on their minds than hanging minor chords of doom and the greased, scrappy sheet metal racket of crust. Fontanelle does however feature members of Earth, Sunn0))) and Jackie-O-Motherfucker and the producer is Randall Dunn (Wolves in the Throne Room, Sunn0))) etc). Any preconceptions can be cast aside now, this has more in common with the seminal Headhunters by Herbie Hancock, rather than a dark jazz album you might have been gunning for. This is no smoke-filled mysterious jazz enigma designed for playing in the dark a la the black shifting of Bohren & Der Club of Gore for example, this is full of light and airy tracks with room to enjoy the often lively and playful sounds created.
The opening track Watermelon Hands could almost be a reaction track to Hancock's own Watermelon Man, its jaunty nature filling the space and time between the two tracks with an undeniable influence.
Elsewhere we have the cool and understated title track, with some spider-leg-esque percussion quietly rolling on in the background while horns sway lazily like heavy heads of corn. There's a peace to this music that even the most down the line doomster could identify with here and it's a bold move by SL to even contemplate releasing such experimental stuff.
Not that it breaks any molds, it often feels like doom fans on an away day where they are asked to improvise and go with what feels right and jazz aficionados will see through the simple interplay the combo create right away. Jazz and funk take years to perfect and while this comes close, it feels more like an exploration of influences and covers no new ground at all. But hey, if it means SL fans opening up to listening to Hancock, Ellington, Miles Davis or similar jazz legends, its all good.
There's some excellent scattershot collaborations on here but it simply doesn't cut any new shapes which is a shame considering the names involved. Perhaps exploring the sparseness of the innate drone influences or the caustic nature of the label on which it appears with the equally inventive world of jazz would have been more interesting. As it stands, it's a great album, but perhaps a wasted opportunity?