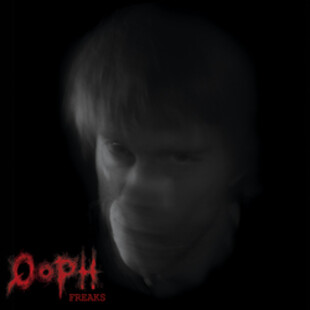 After initially writing this off on the basis of the terrible band name, terrible album name and awful album cover, I'm pleased to reveal this is a great album.
A Swedish four-piece that even their record label is calling lazy (their last album was in 2004) Qoph have a really very unique sound. Think traditional blues and stoner rock, but played in a really quirky style with a vocalist who has some quite madcap lyrics.
It's a little Jim Jones Revue at times too, that drunken and confrontational style that screams, dips its genitals in your drink and then carries on. There's what sounds like saxophone on there too, only adding to the unhinged, but foot-tapping sound all the more. Parts sound a little Danko Jones too, but the vocals are far from normal, backing lines bounce off a vocalist keen on showing you every trick in his crazy book and not letting you sleep until you appreciate them all.
Ride is just mad and ends in a cacophony of feedback and warbling before giving into the chilled out Feverland as an example of how changeable Qoph are.
Back to the carnival for The Weirdness To Come which shows off just how odd this band are, jiggly time signatures and seemingly endless invention are the name of the game here. It moves from calm and still waters to blues-jam psychedelia in the blink of an eye.
I'd advise hearing this for yourself as it's almost indescribable in the written form. It's great, but I don't know why.