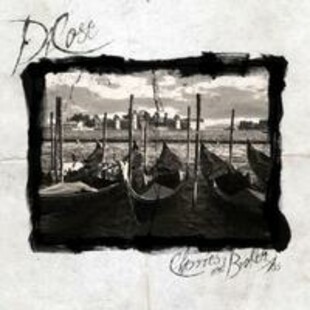 Ah yes, the fine screeching of guitars, the loud smashing of drums, the intricate twanging of the bass – this is the sound of rip roaring, balls out, rock n' roll! Listening to the opening riffs of Fandong brings a happy smile on my face as my feet are tapping away under the desk and my head nods in unison.
You can sense that these chaps from Italy are playing this and having fun, which is what making music should be all about. Their sound is definitely a hark back to my first youthful delves into listening to early heavy rock and grunge tunes, back in the late 80s and early 90s.
Ego Al Chiodo is one song that I really, really like. It's a snarling two minutes of fast guitar work with a growly vocal and a punchy snare sound which gives the song a raw, edgy feel. This would definitely get a great pit going at a live gig. And I feel that it's this sort of song that they should persevere with.
As with most rock bands they have tested themselves with a slower, more harrowing sound on Lucerna Tavioli, which is interjected with some of the more aggressive vocal and faster guitar sound, that suits them better and showcases their talent a lot more.
The tempo alters again on Sidewalks with a slow build, where you can hear the brilliant bass sound before a single guitar riff takes over and leads you into the song, which has peaks and troughs sprinkled throughout it but ultimately doesn't take you anywhere and the song loses the direction with which it started.
Bikini.Fast.Drive is ok, you can imagine it was written whilst they were gazing out across the crystal blue Ionian and Tyrrhenian Seas, but it does have a quirky, synth, disco vibe towards the end, which is fun but doesn't add anything to the feel of their first EP.
I feel as if Dicose are still trying to work out their identity as their sound covers several different bases and crosses many genres. For me, their best work is delivered on the earlier songs as they are more aggressive and well balanced.