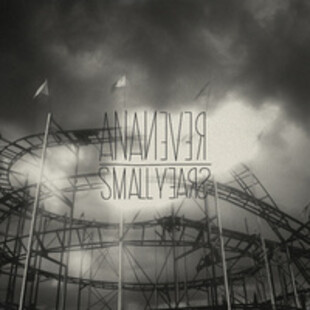 Where do I start with this one? I've been mulling this over for quite some time now, as I listen to the album, swaying from one emotion to the next. Signed to Fluttery Records, Ana Never are unbelievably talented musicians from Serbia, who are starting to cause a ripple in the post-rock genre.
With Small Years, they have produced an album that is both atmospheric and moving, with a sound that will take you away on a very long journey. It will take time to get into this album and it's taken me a few listens to really appreciate it for what it is, but I can't help that feel that they have fallen into that post-rock trap that so often happens.
The first track, Future Wife, is just so beautifully composed and gentle, that it could very well become a soundtrack for many a TV show, as it glides effortlessly into your ears…..but why make it 26.34mins long? A shortened version would have had just the same response upon the listener. Around the 14 minute mark it really does come to life as they whip their instruments into a crescendo of stunning symmetry, all working together as one. But the song could have ended soon after this.
Unlike their fellow label mates, Arms of Tripoli, Ana Never just drag the songs out for far too long for my liking, and it's one of my pet hates with the genre as a whole. But it's a real shame, as musically, there is no denying that these guys are stunning. The way they combine their droning guitars with violins and near perfect drum rolls, is a thing to behold, and I can only imagine what it must be like to experience these guys live. A dark, smoky room, with a silent video projection accompanying the music would seem like a perfect companion to their haunting melodies.
The best song on the album is Half Way as it showcases the bands extreme talent in a shortened version and doesn't go on and on and on. Those that love post rock will see this album as a true masterpiece of the genre, and no doubt it will receive critical acclaim form the masses, and rightly so, as it is a work of sheer genius, crafted from the minds of some very talented musicians. For me, it's just too long…