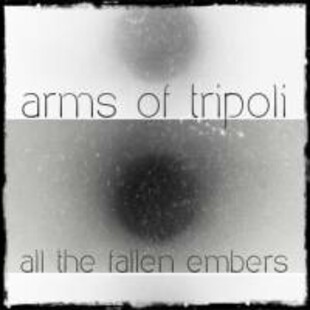 When I first saw that Arms of Tripoli were a post rock band, my heart sank a little, as I'm not a great lover of this sub genre. Would this be another collection of musicians trying to sound like Isis or Pelican or would they be heavier like the stunningly brilliant Mountain became Machines.
My head was already telling me that I was destined to be disappointed, so I dived straight in, little prepared for what lurked beneath.
Vikings in the Attic is an instrumental stroke of genius, a sharp and decisive song that takes you off into another direction. It's the sort of song that makes you want to sit outside and stare up at the starry sky, reaching out to try and grab each star, wrap your arms around it and give it a loving embrace. Sat listening to it, I just lost all sense of logical thought, as I became so relaxed that I just sat back, closed my eyes and let the music take me away.
For some unfathomable reason, all of this just works together so damn well. My major criticism of this sub genre, is that some bands try and make the songs too complex and too long, that the listener ends up drifting off to sleep before the end of the second song!
Sectioned by Brooks is just such a wonderfully warm and engaging song, all the instruments just blended together by a fine array of musicians, all on top of their game to produce beautifully crafted songs that simply do not bore you to death.
This EP really is a thing of beauty and wonder and all who hear it will rejoice in its splendour and like me you will be willing it not to end. So by the time you get to your final destination of Radio Silence, your mind will have been taken on a journey of such epic proportion that you will have no idea what to do next. The best thing is to just do what I did, press repeat, then you get to enjoy it over and over again at your leisure.
So sit yourself down in a comfy chair, turn your TV and mobile off, unplug your phone, pour yourself a glass of Jack Daniels, turn this on and let the music take you away to a place far, far away.