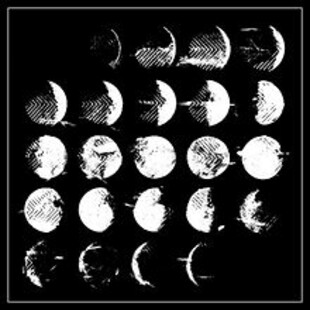 Converge are back and are... different?
I'm reviewing this on an initial listen, letting it wash over me, but it's perhaps one of those records, like all Converge material, that needs repeated listens and time to absorb.
Their lightning-fast explosions never fail to rush by me first time round but there's an immediacy to this right away. Much has been made of the vocals on opening track Aimless Arrow which features Jacob Bannon in actually-coherent mode, eschewing his usual dog bark for a slurring, sleazy drawl and for me it works.
It's back to more barking, but not as abrasive as usual for the next few songs, but his passioned, forced cleaner voice breaks through in sections for the likes of Tender Abuse which breaks down towards the end into a tumbling groove that sounds excellent.
As this shifts forward, I'm realising what a stupid idea it is to review a Converge record in one sitting, but the pebble-dashed staccato of Sadness Comes Home has some mean licks in there too, it all goes a little Unsane at the end, lots of bent notes and a slow groove that reminds me of a lot of Axe To Fall there's a lot of changes of pace.
The spoken poetry-like Glacial Pace is laid back, but not as slow as the title suggests. There's some really esoteric stuff happening with the guitars on here too, lots of unusual arrangements among some heads-down chuggy parts. There's even some bro-style group shouts at the end, nice.
Vicious Muse (don't you love Converge's ability to name tracks that reflect their sound?) rages ahead with some interesting stop-start dynamics, each member seemingly playing their own timing, but it somehow all gelling.
Moments of calm seem to pervade this particular release, there's Coral Blue with its shades of feedback which give way to a snare loop that burns into you before Shame In The Way bursts forth with an angular and frosty feel.
The title track also sears itself onto your mind and you'll want to probably absorb the whole thing again. It's like picking apart a recipe with this band, honestly. You almost have to go back, read the instructions again and try and remake it, though you'll never come up with the same results again. Some write Converge off for not being easy to listen to, true but the world would be a more boring place for it. I'll be putting this on headphones and wandering around trying to decipher the message for months yet like I have with all their albums. This one is a curiosity, even the artwork has lunar diagrams that are baffling me, so make of this what you will, they are probably already constructing their next puzzle, just to annoy me.