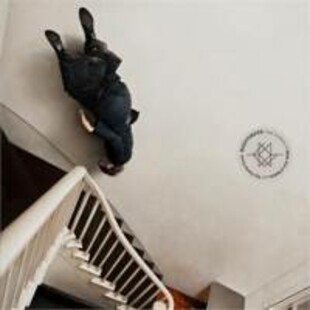 Sometimes in life, you get an album that after one listen, track by track, you just sit there stunned, amazed and taken aback by every aspect of it. Gripped by every passing note, the bass and drums drive forward a melodic onslaught to your senses and the stars align to give you an album to rival the greatest of all time. Sadly, this isn't one of those moments.
Don't get me wrong, there are some fine pieces on this album. The opening to Eves and Eyes would be a welcome addition to any horror soundtrack as it is eerie and enchanting, drawing the listener into their dark world. The vocal harmony just doesn't seem to do the haunting melody justice. A real shame, as the song started with such great potential, it almost seems that the songs lend themselves to be being original pieces that simply do not require a vocalist.
After seeing early comparisons with Isis and Neurosis, I was extremely hopeful of finding a new gem with Bad Powers, but I did find myself drifting away after the initial intrigue. The opening salvo of Electricity Should Be Free draws you in again, but ultimately leaves you flat and just wishing that Bad Powers could go through just one song with the full on intensity that they are clearly capable of.
There is no doubting the musicianship on this album and that there are some fine moments on this eponymous album, it's such a shame that they are all too infrequent and the album makes you feeling a little empty inside.