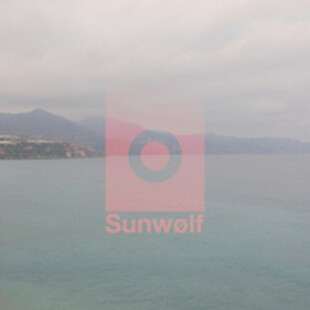 Sunwolf are an instrumental two piece from Leeds in the stoner/ambient/drone area.
My concern with instrumental groups is that either they are bands who can't find a singer or that the music meanders for long periods with no drive or progression.
Fortunately Sunwolf don't fall into these traps and this is an album you can easily imagine listening to repeatedly. The album as a whole (within its genre) displays a great deal of variety. It is one of those records that you need to listen to carefully in order to let yourself become immersed. This is not one to have on in the background.
When I heard the opening track- Genesis- I was concerned that we were going to have a derivative take on Earth or Sunn O))). Fortunately this is not the case. The song moves from its opening burst of feedback/drone and as the simple guitar pattern increases in volume it becomes truly hypnotic and a cracking start.
The next track Solar attempts to create more of an ominous vibe- partially successfully. The drums work well and sound like the rumble of distant thunder, but for me it was the least effective track on the album.
Morose Land is a more up tempo number. It is more immediate and metallic sounding- to my ear the guitars had something of a black metal edge. It reminded me of Altar of Plagues whilst still sounding original.
Beyond the Sun is the most riff driven song- a bit of a cross between Black Sabbath, Electric Wizard and again Altar of Plagues. The cymbals crash around your ears and envelop you. Although catchy would be pushing it, this is the most 'song like' number on the album.
Inertia again takes a different tack. With a guitar tone reminiscent of latter day Alcest the song slowly builds again with the effective use of cymbals. It ends up sounding as if you are stuck on a particularly desolate coastline with the tide coming around you. In my opinion the album's strongest track.
Time stands still is the most unusual thing on here. It is a combination of old blues/steel guitar and organ and I genuinely couldn't compare it to anything I've heard. It sounds like the soundtrack to a downbeat American art house movie. Good but strange.
The album closes with Home. More familiar territory- post black metal guitar sound and a simple, hypnotic guitar pattern.
The album is not perfect- to my ear the drum sound on occasion is a bit flat and as with all new bands on occasion it sounds a bit too obviously a combination of their influences. However it is a very strong debut and unusually I wanted the album to be longer. I've listened to it a few times since, enjoying it more each occasion. If they are playing in your area they would definitely be worth checking out.