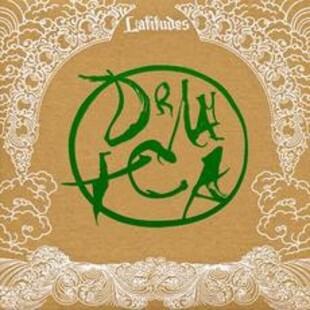 Dylan Carlson, yep, him of Earth fame has seemingly Anglicised himself.
With a suitably mysterious moniker, Carlson has taken his minimalist guitar subtleties and created an album based on English folklore and existing songs, reinterpreting them in his unique, bleak and wide open sound.
The windblown deserts of the American west are therefore eschewed for the dark, wet streets of London, the rolling, damp green forests and the biting winds and mountains of our fair isle. The result is a swirling, yet altogether different release than you'd expect. The opening title track features the vocals of Teresa Colamonaco who gives it the dark, British edge that the likes of Coil and Current 93 have been peddling for ages, but with a unique slant with Carlson's immediately recognisable tones present. He picks away with his ringing, warm notes while feedback (courtesy of Jodie Cox) winds its way casually out of the speakers beneath.
The title track is original, but the rest of the release is constructed from reworkings and covers, including the closing cover of PJ Harvey's Last Living Rose and a slowed-down and stripped back version of The Kink's Wicked Annabella which gives it a haunting quality.
This is a limited release on vinyl, which comes with artwork by Dylan himself and is also available on CD. It's an interesting extension of his oeuvre which Earth fans will lap up.