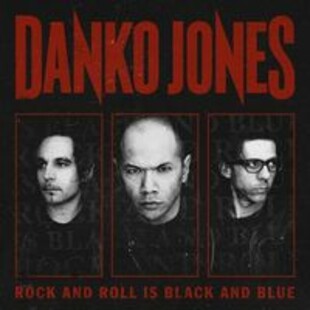 Danko Jones are back with what could well be their best album yet.
Bolstered by their sixth drummer (how many did Spinal Tap have in the end?) who is perhaps the most impressive yet (he used to be in Rocket From The Crypt) this sounds massive.
Lyrically and stylistically it's DJ as usual, the three-piece have a blues rock background that comes through but some of it is close to Foo Fighters circa There Is Nothing Left To Lose with some very mature-sounding songs in there alongside the sleazy slant Mr Jones sometimes takes.
Take the incredible Legs for example, it's salacious and dirty, but it's also irresistible. To the point, almost to the point of moronic, but it's actually brilliant.
Contrast that with the following Just A Beautiful Day which has a soaring and anthemic feel which I can't wait to actually see live. With a chorus to die for, it's probably the most immediate and has single written all over it.
You also have tales of lust in the likes of I Don't Care and Type Of Girl which are real stompers as well and there's an excellent bit of hate mail on Conceited which bubbles with rage and barely-contained vitriol. There's also the pining for home on tour angst of Always Away which those of a touring disposition will identify with absolutely.
It's hard to believe but Danko's vocals also seem to have improved even more than on previous albums. His smooth and vast range is showcased here perfectly, whether he's holding a note way above his usual range or smattering each verse with his half-talk/half-singing blues voice it sounds massive. Whether this is to do with the production or genuine improvement it's difficult to say, but it doesn't matte when the album is this good. If you've never had the pleasure of an hour with Danko Jones, get acquainted with this album (their sixth!) and then peel back their layered and excellent back catalogue pronto.