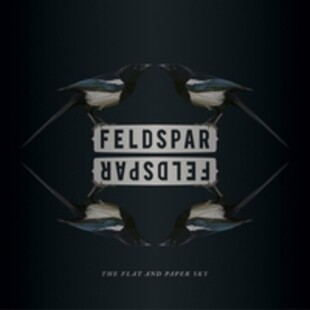 Mumford and Sons have a lot to answer for don't they?
The rise of folk in pop music has created some monsters recently, young skinny types in cheesecloth shirts and videos including chummy campfires and the like. But then it has also brought prominence to bands like Feldspar too.
You might have caught their new single Let The Time Run being rinsed on the latest BBC 6Music playlist and rightly so. It's a confessional and warming tune that combines piano, acoustics and some incredible lyrics to great effect. When was the last time you heard an opening line to a release that was as good as: 'Those days I remember/ Nothing left to protect/ You were too young for sadness/I was too ugly for sex' before you dismiss this an a distinctly un-ninehertz prospect for review, just think if that was sung over a rock riff, most bands I know would kill for a line like that. This is however, music for chugging back cold beers with friends, not round a campfire, but perhaps in a dark bar or tavern (do taverns still exist?).
Frontman Will Green has the mournful diction of Elbow mainman Guy Garvey but with none of the nostalgic air that Elbow seem to have made their oeuvre. The Fall's Mark E Smith was quoted recently as saying Elbow and the like were 'young men obsessed with looking back' which he suggested made them a bit sad, going on to explain they should be living in the moment. Feldspar seem to be less living in the past and rather looking to the future. Their songs are full of direct, opinion-filled lyrics and wonderful arrangements that warm the soul.
Feldspar seem to be at their most effective when picking up the pace however, The Rest feels like an aeon long and drags, whereas Lady Danger leaps from the speakers with a celebratory air, with Green singing of a night to remember. When it goes off, it sounds like an anthem, jubilant and energetic.
Closer Shadow is more folkish than the rest of the EP, voice and guitar play out a haunting and effecting song that you'll probably want to hear over and over. It's melancholic yes, but in that uplifting way that works well. Subtle brass adds texture and shows Feldspar are a band you should probably sit up and take notice of now.