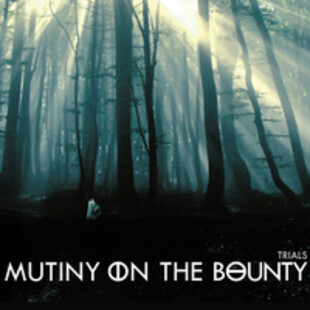 With a name like that you'd be forgiven for thinking this band had a questionable pirate theme or at least songs mentioning barrels of rum, parrots or buried treasure, but arrrrr, it's not meant to be.
Taking up the baton of bands like And So I Watch you From Afar and 65 Days of Static perhaps, MotB play a keyboard-led post-metal affair that is both captivating and slightly irritating at the same time. The first track The Long Loud Silence trips you up firstly, it's instrumental majesty suggests this band make do without a wailer. However, when vocals do appear on subsequent tracks, they are a bit too polished and pleasant for the menace the music carries. More suited to bands like Fallout Boy or perhaps My Chemical Romance, they are from a talented warbler but it seems at odds with the music.
The lyrics are pretty good though, 'they came one night and murdered the whole town' is pretty impressive stuff, particularly with the way the cut glass precision the keyboards and guitars operate. This is helped of course by a sterling production job from none other than Matt Bayles, who has produced countless bands' releases to really make them shine.
When the keys get a chance to leap out of the mix from behind the guitar and bass pomp, it is what marks the band out as being totally unique. Lighting-fast fingers perform an almost modern prog dance and it totally suits their oeuvre.
If you can look past some strikingly earnest vocals that can grate slightly in their overly-emphasised sincerity and raw emotion, then MotB are a great band to check out. I'll not be playing this again in a hurry but it will certainly get a spin again at some point.