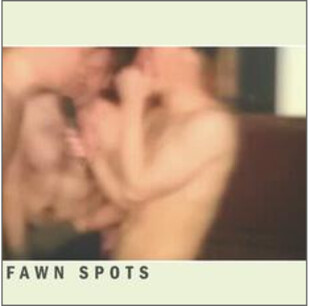 As part of the Louder Than War series, another band with an impressive tour schedule are Fawn Spots, a band that hadn't really strayed from their hometown of York in previous years.
When the subject comes to bands involving two members, there is a list as long as everyone's arm, Big Business, Death From Above 1979, Black Cobra...well, if you're not Mr Tickle, you'll understand that there are very few.
Fawn Spots have released a two-track effort which I have had the pleasure of hearing on a warm Saturday afternoon. The first track blends a mixture of jangly, major melody which is thrown together with incessant drumming and shouting. Its pretty much the most noise you would probably get from two people at one time, at once. There are hints of Jesus and the Mary Chain in terms of reverb and noise, mixed with drumming that doesn't give up.
A vague, rickety old guitar solo comes stumbling in around half way through the track and is also drowning in its own reverb, serious shoe-gazing moments in the first track named, Spanish Glass.
The next and last track features opening, ringing guitar chords and Ian Mckaye-esque shouting, clearly influenced by Fat Wreck Chords releases and SST Fawn Spots have seemingly tapped into a unique, art-school, indie, mess, post-rock genre that is quite delightful in shoe-gazing parts but done by a pair of lads that aren't very good at playing in time or keeping in tune.
Nethertheless, there's something here that is quite interesting and feedback with reverb is always a winner when this type of music is played. Lo-Fi is seemingly the main identity of this release, that with a healthy dose of Black Flag's energy.
Both tracks here are short and sweet but I think that if there were any more, the band will struggle to keep themselves being thought of as slightly lazy, but then again, that's pretty Lo-Fi in itself so I assume that they have hit the nail on the head.