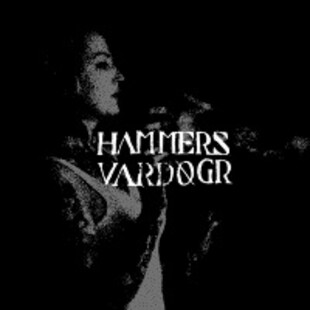 One of the best bands in hardcore in this country are back, and it was a close call for a while.
Drummerless for a period last year, the Manc-based, vegan and just incredible Hammers have finally got a man on tubs and they sound as fervent and as intense as ever. With a line in thundering, rolling and ripping hardcore, but with intelligent lyrics, Vardøgr sounds like they've never been away.
The new drummer has more of a metal feel to him than the last one, there's some invading blasts now and again, but for the most part, this is rough as sandpaper and the vocals again are deep, barked and mask the bleak and horizon-gazing lyrics well.
Lines like 'every hour is numb, and strangely comforting' sound literary, rather than the vocals being ripped from the singers throat. Some of the songs barely scrape a minute, they rush in, headstrong deliver their nailgun shots and are out. I think Hammers are perhaps to the rural mysticism of bands like Wolves In The Throne Room are to black metal, but to hardcore, a terrific and puzzling beast that throw you an obvious bone, but with the intelligence behind it that makes you look into it more. Take the 28-second Endoteric which drags their instruments although as a chore through it's short timespan, only to burst into The Sun's Journey Through The Night which contains the wistful lines 'Did I see you in the shadows/ Hurt and afraid?/ At what point did we forget to forge beyond the past?' it's not often you get that kind of clarity in the genre, a look directly into the sun for an answer that's never going to come.
Similarly hopeless is: 'Look out to the wasteland/ The sensation of loss is instant/ The dead weight of sorrow hung' bloody hell, what has happened to these guys? I always wonder what the mental state of a singer is if he starts writing this stuff, in a similar way to how you wouldn't point and laugh at Steve Austin of Today Is The Day, I wouldn't want to ask any of Hammers how they are doing, I might start openly weeping if they told me.
You can listen to this for free here , but I'd advise buying ther 10" when it comes out, as well as their past split with Dolcim and their LP Orogeny, it's all fantastic.