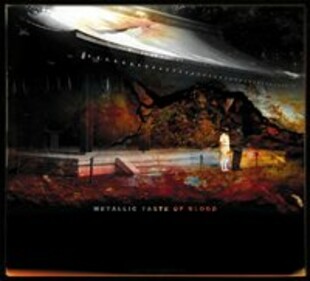 When we at ninehertz first heard Zu, we were at one of our legendary 'listening' sessions when we used to be sent piles of inordinate crap to sift through.
We still get sent stuff, but thankfully its all of a much better quality these days, so thankyou world. Anyway, we put on their first album on Ipecac and all reeled back at this track. It was duly turned off but I took it and realised it was a work of unmitigated genius.
The same thing happened when I put this on, MTOB are actually members of the following projects, in turn they are (deep breath): Eraldo Bernocchi (Winter Garden w. Budd and Guthrie, Obake with Pupilllo, Pandi and Fornasari) on guitars, pianist Jamie Saft (of New Zion Trio, Zorn's electric Masada, Cuong Vu, Marc Ribot and others), bass-player Colin Edwin (of Porcupine Tree and Ex-Wise Heads) and drummer Balazs Pandi (of Venetian Snares, Bong Ra, Obake, Merzbow and Otto Von Schirach).
This will give you a vague idea of what is happening here, but then you can forget that and then rebuild your entire musical knowlege immediately. What is on display here is a cosmic jam of epic and meandering proportions. Layered with all manner of digital effects, the music veers from the chilled and piano-led to the full on jazzy skronk and petulant toddler nightmare of Zu and Obake.
Just when you think you have them pinned down, they send out a panzer-like fleet of crunching guitars like on the aptly-titled 'Bipolar' before sinking it into calm again. The members' collected experience shines through, it's almost a 'spot the band member' game, there's the person who's worked with Venetian Snares, oh and there's the guy from the Zorn project. It's a cascading waterfall of improvisation it seems, with ancient-sounding eastern scales colliding with digital effects and static barbs as if it's normal. This is far from normal, but that'd be why I like it.