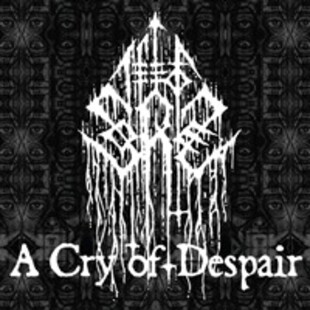 Tree Of Sores are back with a challenging, but rewarding listen.
'A Cry Of Despair' is a 27-minute journey of sorts, taking in several 'movements' it's a more dense affair than previous material and not as direct, but it still sounds innovative, intelligent and bulging with tension-filled rage.
With not as many vocals as the previosuly released, self-titled EP, this single track contains much more in the way of subtle momentum, with parts sounding almost post-metal in delivery.
We're talking a scruffed-up Pelican vibe here, but by no means at their sometimes-glacial pace. The transitions between movements rarely feel forced and comes across as a planned, strident beast, rather than simply a 27-minute jam.
The moments of calm-before-the-storm are perhaps more effective than your average crescendo build up, there's no obvious point at which you can imagine the band looking at each other before stamping in unison on their newly acquired Boss Distortion pedals. Rather it is a more elongated and triumphant process, particularly at around the 19-minute mark as it builds to bursting point, before bubbling down to a single guitar wringing out the mileage on the riff before another takes its place.
In all, it's a real progression from their initial rumblings and I'm glad to hear a more unique and honed identity developing from this threesome. More of the throat-shredding vocals would be welcome as they are so ripping and fit the aesthetic so well, but that's a minor gripe, 'A Cry Of Despair' is an uplifting, epic and genre-defining release.
To my great personal shame, I am still yet to see ToS live, so maybe Witch Hunter Records or the band themselves can get me balcony seats for their next show?
Look out for pre-orders soon.