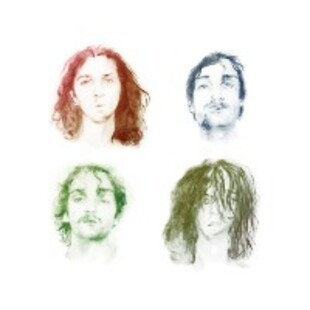 Normally a band's press blurb is full of unreal hyperbole, comparing them to the best of the best and the current next big thing.
But when a band includes a rambling history that claims that their hometown, Baltimore is full of 'danceparty-
Wham City-style absurdist shit' and they are the natural reaction, you tend to sit up and listen.
Dope Body were apparently formed to create something truly creative in a damp, cold, dungeon-like basement, their words and what we have is a somewhat detuned effort that screams with inventiveness. The first track comes across as a dirty version of shoegazers Wooden Shjips, that same strange floating demeanour interspersed with unusual percussion, wailing vocals and glitchy pedals.
Following immediately is a snake-hipped stomper Road Dog' that has shades of everything from stoner rock, indie and no-wave, one of the guitarist is creating a machine like sound under it all and the direction changes from one moment to the next, but in a good way. You can imagine being out-of-your-mind drunk and this reaching your base instincts through the fug.
This has a tiny, tiny hint of The Cardiacs about it, the manic, high-as-a-kite demented nature squeezes through on tracks like 'Powder' that balance between the circus-like insanity of the underpinning beat and the wide, expansive nature of the vocals. This is followed by the guitars prickling your speakers with a combination of scattered, random notes and full-on metal riff destruction. Lyrics abound like 'Then I realise, my face is not my face and I can't fathom why' which only adds to the drug paranoia on display here.
It's a dizzying record to follow, there's a host of influences on display, like on the pulsing 'Out Of My Mind' the vocals creak out like Creston Spires from Harvey Milk having a breakdown over late 80s Swans bludgeoning and the band then adopt a AmRep tip, scratchy guitars clashing with drums in a tinny, eastern-influenced scale exercise.
This is music made by a calculated bunch in a haphazard and incredible way. You think you have them pinned down one moment, only for them to challenge your assumptions the next. I'd love to see if they can replicate this live, because it hovers in that twilight zone between complete buffoonery and genius.