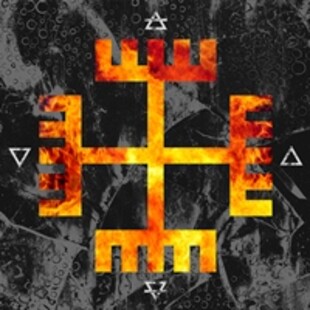 This is the fourth release by Rise and Fall, and it is perhaps their best.
The Belgian hardcore workhorses have become one of Europe's most successful touring bands in recent years, garnering respect both sides of the Atlantic for their brand of raging, yet intelligent brand of hardcore.
Until now, you'd be forgiven for writing them off for being a straight-ahead band concerned with harsh blasts of aggression and face-melting pace. With 'Faith' they have obviously let their creative juices flow a bit more, meaning we havea varied and more cohesive album, which feels like a living breathing whole, rather than simply a collection of songs.
The style for the most part is frenetic and chaotic, but incredibly tight in the same way that the mighty Converge have mastered over the years, sounding rough as hell with a focus not many can match. Kurt Ballou has recorded and produced this and it shows, the music breathes together, nothing given particular precidence for the most part, so it becomes this sandpaper-like, intimidating sheet of sound, which suits the band down to the ground.
Ballou appears on the release, as well as Cave in's Stephen Brodsky, Justin De Tore of Mind Eraser and Kevin Baker of The Hope Conspiracy, although they do not take away from the opus as a whole, it stands firmly on its own.
Highlights include the furious 2011-released 'Deceiver' which is both punishing and soaring in equal measure and the drawn out calm of tracks like 'Things Are Different Now' and 'Faith/Fate' mean Rise and Fall show their more epic side as well as one that can rival anyone in the scene today.
The measured and deep songwriting methods on display come across like a more polished Cursed and not in the way that every band trying to prove a point compares themselves to Cursed, the tone, attitude and seething rage R+F harbour is matched only by the now-defunct Canadians.
If you enjoyed the last few Converge albums and want something epic to top off most releases this year, 'Faith' is it, simply incredible.