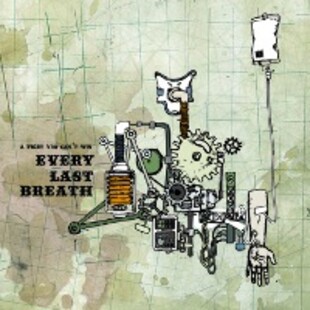 We all appreciate a good warble don't we? Well the vocalist from A Fight You Can't Win has an excellent vibrato.
His rich, but suited voice backs up the punk/alt sounds on here perfectly, it's a desperate, but measured sound that sounds great, bringing to mind a more straight-laced version of Sheffield cider pop punks Pudge.
At times, there are echoes of indie and alternative acts from the last decade or so, a dash of Therapy?, a shake or two of The Wildhearts, but it's a bit more grown-up than that, think a Scottish Alkaline Trio or Jimmy Eat World. The lyrics come alive with serious, lived in feel, tales of regret and a life lived, meaning the songs are memorable.
This is an EP to blast this summer, it has enough going on to keep even the most reluctant punk fan interested.
Listen to it here.