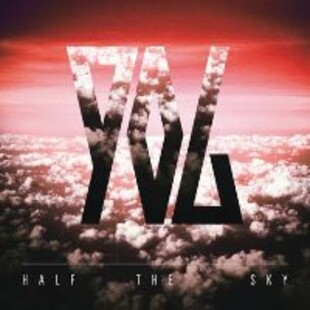 In the UK, Yog is a mid-priced brand of yoghurt, comes in a few different flavours, is very nice, Yog in Switzerland is a somewhat different affair, and cannot be eaten with a spoon.
To make a dent on the Swiss Yog, you'd need some sort of knife, some sort of knife maybe used by the army? Anyway, Yog are a snarling, mathematical beast as it happens and this is just like being repeatedly smashed in the face by a calculator.
Yog deal in the kind of unrelenting, machine gun-like delivery of bands like The Dillenger Escape Plan pre-Patton influences, the stop-start wisdom of the much-missed Botch and the screeching and never-ending grind of something like Pig Destroyer. I can't in all honesty call this grind though, it's far too clean-cut and studio-treated to deserve that messy title, grind is the endless bedroom bands that never last more than a few releases, deal in two minutes at the most and sound as if they have recorded into microphones that are hidden under soggy towels. No, Yog obviously have the means to record themselves in a much more clinical environment and it sounds great, not a beat or note out of place.
Where this falls short however is the lack of any subtleties, the notes explode at an alarming rate, sure, but where's the contrast? This equates to eating nothing but peanut butter for a week, not good for you, where's the bread?
That lack of anything but 100% speed and screams and a drummer doing his damndest to vibrate his arms off means it gets pretty repetitive and stagnant pretty fast. If they changed things up a little, this would make them a more enviable prospect, but as it stands, this is a one-trick swiss release that you'll either love or hate almost immediately.