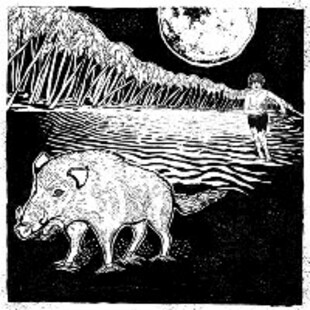 Former A Horse Called War gents bring back a similarly grim and sloppy treat in the form of new band William English.
A Horse Called War were a horrid beast, having just one release on Calculon, they hailed from East Anglia and played an EHG-inspired sludge that had many people hooked.
William English have released this two-track demo and follow a similar if slightly more paced path. There's elements of the much-missed Hard To Swallow in there, the vocals are particularly high-pitched and squealy at times and the drummer is definately an ADD hyperactive type.
Unrelenting and unapologetically heavy, they know when to take thier foot off the gas too and lay down a nice chug like they do towards the end of 'Cure For The Common Cold'.
It'll be interesting to see where these chaps go next, but in the meantime, this demo is free to listen to and download here and you can buy rather fetching t-shirts in either 'pig' or 'gun' designs here.
A Horse Called Who? William English killed the old mare and isn't sorry.