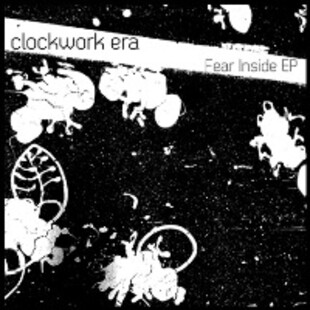 This is a two-piece from London who have a nice line in simplistic post-punk.
Just four tracks on offer here, but they pack a motorik punch if you're in the right mood, they take repetition to almost Fall-like levels, but of course, nobody sounds like The Fall. The Fall can sound like you, but nobody can DO Mark E Smith.
The vocalist is at his best when in full flow, at other times he sounds bored and indecisive in his delivery, what's up mate?
The band's sound is sold to you in the press release as punk, but has more in common with the cooler end of indie rock from the 80s, it could be compared to John Lydon's PiL at points, but again, sounds a bit too simple to be anywhere near that inspiring. Once they get going with some feedback squalls and some snotty attitude on 'White Sound' they do come alive, it just takes far too long for them to get to that point.
From the looks of things, they are trailing round the pub scene in London, lots of appearances around the likes of Kentish Town and Islington so I'd urge you to check them out, if they are loud enough, this will be a treat for the ears, if not, they may just fade into the background. Keep an eye out for these, the ideas on offer here point to this band becoming something special, but it's a bit too early to tell yet.