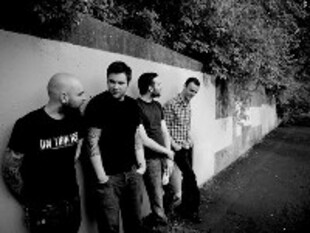 This is a coming together of two Newcastle bands, with help from a southern label (Superfi) and two others (Tombs in the Valley and Shy Bairns) isn't it nice when we all get along?
Grace are a band made up of former members of Jinn, who were a pretty scary band to watch back in the day, they've slowed down for Grace, but are no less intimidating. With roared, raw vocals and a more epic feel than their hardcore past would suggest, this almost sounds like sadly-gone scene gods Taint gone aggro. This is a good thing, their two tracks are over too fast. The second one literally, it stands at a rippling 90 seconds, amazing.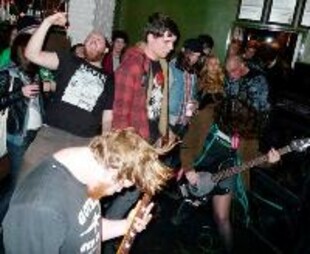 Tide of Iron are a bit more chaotic, but no less of a intimidating prospect, their Amphetamine Reptile-esque scratchy guitar sound and rough as hell vocals give the impression of a band more at home in a dusty pub back room than anywhere else and that's how we like it. No pretention, just tunes to forget your mind to. The song titles seem to reflect this view, talking of condiments and dirty protests.
This is out in April, get yourself a record player before then yeah?