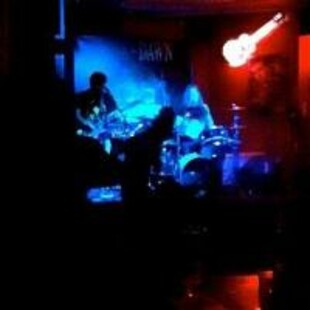 A band with a name that throws up more questions than it answers for sure, but what's inside is intruiging.
Part sludge, part early Clutch, BITF are an interesting if not highly original proposition. The music follows a pretty standard stomp, its the kind of stuff that passes you by, but is truly rocking in the traditional sense.
If the drummer calmed down a bit, they could be a bit more malevolent, but it comes across as a race to the finish on most of these tracks. The speed is probably their friend, the breakneck pace leaves little time to catch your breath.
The vocals are a revelation however, they could not sound more like Neil Fallon around 1992 if they had his DNA, a time machine and the other members of Clutch present and willing. Not a bad thing by any means, but like Transnational Speedway League, the breathless growl and angry-sounding invectives spat out will not appeal to everyone. That said, it sounds great to these ears despite the unrelenting and sometimes monotone nature, kind of like a dressing down from an angry hobo.
I expect these guys would rip apart a stinking pub on a Friday night after a few beers and leave people feeling shell-shocked, which I'm sure they would be pleased with.