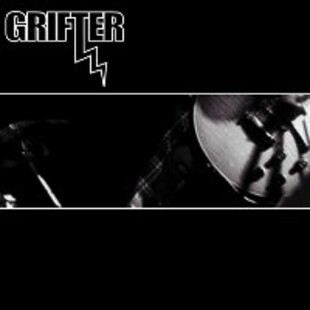 You wanted the riffs, and you got it! The hottest riffs in the land .... GRIFTER
At last, a full length slab of ROCK from Grifter, after teasing us with the demo and 2 EPs, we are treated to 11 tracks of hard rocking heavy blues. They have well and truly arrived, and spunked a load of riffs and melodies right in our faces. They're worth a deuce!
I've listened to this album about 20 times, each with the intention of reviewing it as I listen, but every time I get lost in the swamp of good tunes and just enjoy the listen. It's got everything, riff after riff after motherfucking riff, memorable melodies and a tight rhythm section that locks it all down. There's nothing flash or over the top, it's just real solid gold hard rock, and not soft heavy metal like real gold.
If you're still with me, I'll get to the point, and the boring conclusion. Influenced by the likes of Zep, Sabbath, ZZ Top and the other gods of 70's rock, the most obvious comparison would be Clutch, as this album reeks of plaid, facial hair and bourbon. So, if Clutch hailed from Devon, and we're a 3-piece, they'd be called Grifter
I'm giving this a mighty A-
Buy it right now from the band, so they can enjoy some good times, as they deserve it for all the hard work they've put in over the years, up and down this fair isle.