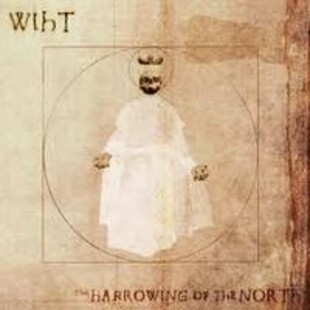 Instrumental stoner rock with a post-rock twist? Don't mind if I do.
Wiht are a three-piece who make the noise of about ten and are from the musical melting pot that is Leeds (but don't let that put you off).
This is their second release and straddles several genres, not only straight up stoner rock, which they do very well indeed (I can almost hear Garcia joining in on vocals) but flashes of 70s prog, waif-like post rock flourishes and some Tool worship in there from Mr Bass Player.
What this release's name refers to is a dark period in Yorkshire's history in which William the Conqueror was a right shit to the county and all that encompassed, including murder, demolition of both architecture and cultural strongholds and generally leaving it a bit rubbish.
They do this with two songs that make up a concept album that is as varied as Yorkshire is wide. The first track is split into about 8 'movements' which shift from contemplative fare to full-on metal fury. It's almost like a 70s concept album, except without some dude in a white cheesecloth shirt singing about granite or flowers or some-such.
Wiht (I'd love them to be named after the way scots say 'what?') therefore have a great half hour for you here, which would translate well live, all thoughtful wistfulness one minute, to unbridled righteousness the next.
They can't spell though, as the song title 'Scortched Earth' proves, unless they meant it to be olde worlde. In that case, this release is fuckynge goode and they should be pryde of themsylvs.