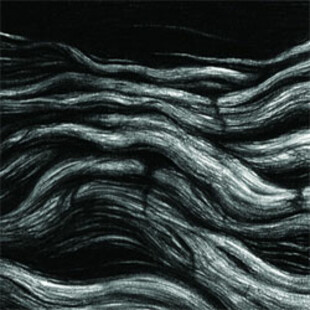 Everything about this record says 'blackened' to me, from the stark opening notes of the intro to the madness within, to the artwork on the digipack being bland waves of white on a dark background, it's a malevolent, brooding release.
Witch Hunter have picked another gem, Tree Of Sores are a 3-piece from Leeds who have taken the Kylesa blueprint and reworked it with their influences, most of which seems to be Eyehategod and the ilk, but it's not a slow-moving beast. It tears along with a crusty air, the vocals screamed and inflamed with rage from guitarist Matt and bassist Talia.
Even during the course of one song, they can go from placated calm to channelled rage, something not easy to do as seamlessly as they manage here, especially for a three-piece, they sound massive.
For a first release, this is packed with ideas, see the truncated passages of 'From Within' for proof. I look forward to seeing these guys live, I imagine it will be paint-strippingly awesome.
Listen to the release (or indeed download/buy it) from http://treeofsores.bandcamp.com