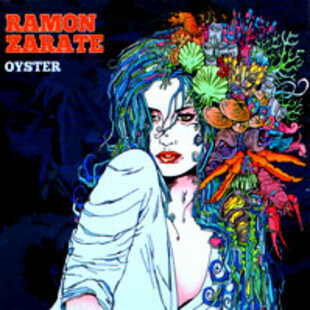 Belgium, a land of fine chocolate, tasty beer and a load of countrymen that certainly know how to drink, I know this from spending several nights trying to keep up with some Belgium colleagues at work. They also deal in some good rock bands.
Talking of drinking, if one partakes in serious drinking then surely the rock and roll excess requires a soundtrack and this disk from Ramon Zarate is just the ticket. Stacked full of hard hitting riffs, whisky seared vocals and some good low tuning it has all the makings of a soundtrack to a good night on the town.
To me what sets this aside from a lot stoner rock offerings of late is that rather than deciding to slow everything down towards doom territory Ramon Zarate have gone the opposite direction and put the pedal to the metal so to speak, this is what Zeke might sound like if they did some bongs instead a bag of cheap speed.
It's looser and lower but it has the pace required to put on in your car while your speeding around with no cares in the world. For those who still require a dose of slow, there's a real nice heavy hitting slab of riffage towards the end of this album.
Theres even a few rock and roll moments in here, like quiff sporting rock and roll moments which come as a nice suprise. I think Ramon Zarate would put on a good party with hot girls, bikes and beer. The artwork is also particularly sweet on this cd, can't really go wrong with a girl sporting a lobster in her hair. Well worth checking out.