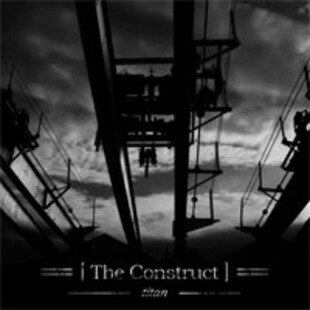 Sometimes to be brutal, you usually have to be frank.
The Construct are neither brutal nor frank, and this initially interesting-looking record turned out to be a bit of disappointment from start to finish. Although the influences (Isis, Deftones, Godflesh, Pelican and a lot of Neurosis) are sound, there's not much originality here, and after the closing bars of final track 'Below' you're left with a feeling of annoyance that you could have just listened to a known classic from any of those aforementioned bands instead.
It's not that The Construct are a bad band, but there's something very unsatisfying about 'Titan' as a record, and unlike the key bands of the industrial/noise/post-metal scene, they fail to be both beautiful and ugly at the same time. Yes, there are a couple of moments of interest within the gloom, and second track 'The Last' does carry a tasty crunch, but mostly The Construct spend 10minutes per song building soundscapes, only for there to be no conclusion. The common denominator in post-metal is that to sound weighty, rhythmic and soulful, you need those big, noticeable changes in pace and key but for a good 40 minutes here, they never really arrive. It's a bit like driving down a one-way street: it could lead to something cool, but ultimately, nothing is happening.
There's certainly no faulting their hard graft, as by their press-release, they are clearly a band with ambition. But in a crowded market-place, I'm afraid your riffs just need to be juicier, your vocals more strained and coarse and the bass needs to carry the listener through a journey. 'Titan' is certainly as bleak as its monochrome artwork, but its creators need to be more extravagant than on this monotone debut.