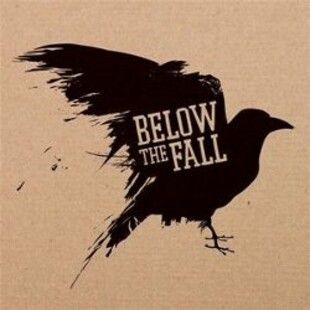 They don't make 'em like this anymore. And that's a pity, because Below The Fall's debut 2-tracker is a perfectly brilliant nostalgia trip, that quite literally parties like it's 1999.
Hailing from Newbury and boasting 9hz forum's very own Mamba on drums, BTF deal in riffs that wouldn't sound out of place on a Far record and vocals that are the closest you can come to Hundred Reasons' (remember them?) Colin Doran without actually being him. And that's no bad thing, lending as it does a very distinctive and English sound to what is essentially a very American post-hardcore throw-back.
This is the sort of heartfelt riffery you would expect to crop up on Deep Elm Records' famous Emo Diaries compilation series, set to two modes: while 'Commissioner' is a chugging, Deftones-y, iron-wrought affair, 'Just Run Away' borrows more liberally from the 'Reasons' not inconsiderable catalogue of melodic hooks.
A promising first effort, simply but lovingly presented by Witch Hunter Records in a screenprinted natural card sleeve. With bands like The Xcerts peddling a similar vein to wide acclaim, BTF could be, cliched as this sounds, Ones To Watch.