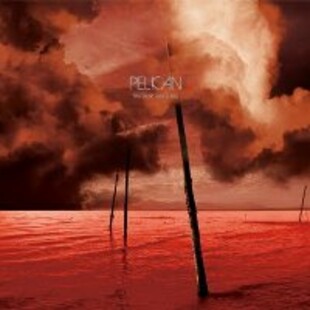 So, another Pelican album, the band people love to rip apart and praise in equal measure. Well here's my position, this is a great step forward for a band that seemed unsure on their last proper outing.
That's not to say that 'City of Echoes' was dreck, but rather to say it lacked an immediacy that its predecessors had in abundance, whereas 'What We All Come To Need' has a clear and proud aesthetic and packs more of a punch musically.
Combing their strengths, and almost channeling the best elements from previous releases, this could be Pelican's most accomplished work to date, it takes the simple heaviness of the self-titled debut, the grandness of 'Australasia', the maturity of 'The Fire In Our Throats...' and the interesting experimentation of 'City of Echoes' and presents itself as a refreshed, reinvigorated Pelican.
Opener 'Glimmer' has that unique Pelican guitar sound and has a direct and yet complex scale that rushes you right into what is a more paced album that is great to hear, so much these days you have to wait for the inevitable slow-burn of a post rock crescendo, whereas here Pelican simply dive into it and it feels more natural and less regimented for it.
'The Creeper' is the most like their self-titled EP, all concrete-heavy and lumbering, interspersed with atmospheric breaks, drummer Larry Herweg hitting more confident rhythms than he has ever produced before.
The intro is played by none other than Greg Anderson, who seems to be appearing everywhere at present, but his down-tuned stylings fit in seemlessly. In fact of all the guests present here (Isis's Aaron Turner creates some two minutes of ambience at the end of the title track and Ben Verellen of Harkonen and Helms Allee plays some bass) the only one you'd be able to pick out in terms of actual difference made is Allen Epley from Shiner, an otherwise new band on my radar but he contributes some silky-smooth vocals to closer 'Final Breath'.
Much has been said that this album features vocals for the first time on a Pelican album, but it does not feel like a massive change, his vocals lay with the other instruments well, almost acting like another instrument in itself. It still sounds resolutely Pelican, and that is all that matters, though it remains to be seen what direction they will take next.
'What We All Come To Need' is a great release by an even greater band, the live shows on the back of this incredible material will be something to catch when they tour next year for sure.