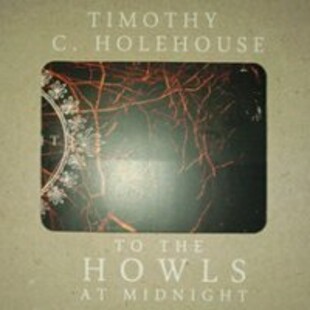 Better late than never as I trawl through some CDs I've had for months, but we kick off here with Tim's latest album release.
The logical sequential album to "From The Dawn Chorus" this is Timothy C. Holehouse material, composed in Tim Holehouse's alter-ego where ambience, noise, electronica and a darker side choose to reside.
Normally an indication of something altogether more harsh and extreme, Tim has released this surprisingly calm affair under the moniker.
Kicking off with a title track, a stirring, almost silent start falls away to some ambient sounds of a lonely guitar droning away and a slight tap, tap, tap of percussion makes it's humble presence known before the lengthy "Their Tracks Span This Land" comes in with a gradual repetition of a soft vocal line and plaintive guitar and sea sounds.
"Angels Rise" parts one and two drift on by with an almost Portishead or Massive Attack melancholia that drifts in and out of the consciousness and it's thoroughly relaxing.
The country-esque chords of "Ghost Town Blues" is a must for any fans of Earth or Asva, rolling and repetitive, it draws on a warm and vast sound, finishing with a plucked section that segues with the following track "Apparition" which uses layered drones to create a minimalist notion that brings to mind drone-obsessed folk types Hush Arbors, Tim's understated vocals only add to the eerie goings-on this evokes.
Closing track "Lantern Cage" is a multi-headed beast that stumbles between washes of noise and moments of stillness, at over 25 minutes in length, it is a challenge, but works in much the way this album does, when listened to in solitude at loud volumes.
Immediately inaccessible, this is an album that needs your full attention to truly appreciate, a night-time album as the title suggests, it calms and peturbs in equal measure.