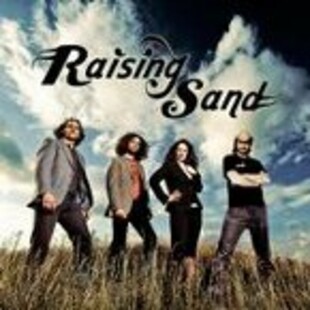 Hell yeah, this is more like it…Goddam!!! This plants a dusty cowboy boot right up the old tush!!!
This three track demo dates back to 2006 but has only recently come to my attention. I'm sure these dirty London retro rockers have more recent stuff and on the strength of this release it will definitely be worth tracking down. I may have to start stalking them!!!
This is top drawer, sleazy rock and roll…think AC/DC, think Guns 'N' Roses (when they were awesome), think prime 70's Aerosmith and you'll be pretty much on the money. This is the band that The Answer would love to be if they weren't so clean and corporate. Busting out the low slung guitars these guys kick out an amphetamine fuelled charge through the Rolling Stones blueprint that's high on adrenalin and low on fat. The first two tracks pull no punches and offer a one-two slap to the face. "The Alchemist" bringing to mind the hazy days of '87 when "Appetite For Destruction" hit the streets with an electric rock and roll buzz while "My Dirty Weekend" rides on a dirty AC/DC style riff of the kind that would have got Bon Scott hard. Final track "Up and Down (See Saw)" changes the pace a little and injects a funky little groove and for me is the most memorable stand out track here. If you're not humming the hook after the first listen then…words fail me, you're a hopeless cause.
At three tracks this is a short, sharp poke in the eye!!! If this is drinking music then you'd better knock back the shots quick as this is over all too soon. If you like music that'll get big haired, scantily clad 80's style rock chicks up and shaking the silicon then this will be right up your back alley…and thank fuck there are bands out there still keeping the rock and roll dream alive and sidestepping the genre quagmire. Get yourself a shot of tequila and check these guys out.