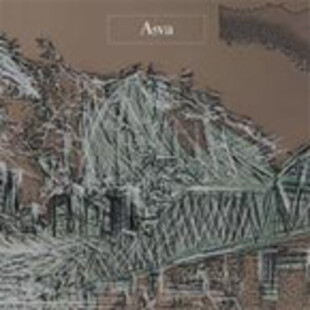 After witnessing what has to be the most effective and loud drone set I have ever seen at Supersonic Festival this year, I had to track down the latest album by Asva, and it has not been a disappointment.
From the opening strains of 'What You Don't Know Is Frontier' an all-out slow-motion crawl towards the edge of the abyss is what the sound conjures up, from a basic chord development come swathes of single notes from synths that seem to reverberate infinitely and create a droning, pulsating base for some latter-day Earth inspired leads to float effortlessly over the top. But what is created here is a threatening, brooding presence, apparently a concept album based on the death of leading member Stuart Dahlquist's brother, the scope of this 69 minutes is based on the process of grief, and that is tangible even if you have no prior knowledge of this before hearing it.
Members and former members of Mr Bungle, Burning Witch and Earth, the talent on show here is part of its charm. The fifteen minute opening track gives way to the glorious and sparse 'Christopher Columbus' which takes swirling static and feedback and combines it with a rolling drum loop to create a quiet but lethal-sounding track that punctuates its minimal structure with an ethnic death march like section towards the end, truly awe-inspiring and grandiose.
Female vocals over-arch the keyboard-led 'A Game In Hell, Hard Work In Heaven' to a haunting effect, slow and deliberate, it has many layers not revealed until further listens, its closing bars building to a running river of feedback, drum patterns and ever-wavering ragas.
Closing track and the longest on offer here at twenty-three minutes, 'A Trap For Judges' starts with a science-fiction-esque phaser effect, dragged out of quiet by punishing stabs of drum and sustained doom reverberations. The track features a mix of both the electronic fuzz that has become a constant as the album progresses, and the ethnic instrumentation courtesy of Trey Spruance, whose twangs and brushes with middle-eastern sounding intrusions provide something unique and contrasting to the massive, maelstrom-invoking whole.
An album to listen to loud and relaxed, the crunch of rhythm and shifts in dynamics are truly breath-taking, this is something akin to a religious experience, no shit.