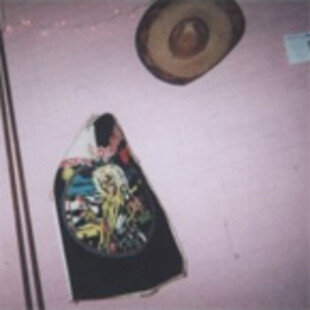 Harvey Milk, named after the first openly gay politician elected to power in San Fransisco in the 70s have always been one of the most unique bands to wield guitars ever.
From frontman Creston Spiers' mournful croon to his full on roar over the Melvins on a downer riff machine, this band are just incredible at surprising the listener and this latest record is very welcome indeed.
Joining the ranks is current Thrones bass mastermind Joe Preston (ex-Earth, The Melvins, Sunn0))), High On Fire, EVERYONE), who lends his tones to the record in a noticeable way.
First track 'Death Goes To The Winner' starts in the band's usual twisted way, acoustic guitar and crooning soon give way to a nigh-on PERFECT stoner rock riff with a killer chorus, absolutely life-affirming, this will simply kill it live.
The album carries on in the same unpredictable manner, 'After All I've Done For You This Is How You Repay Me?' comes in like a lightning bolt before screeching to a halt to display a fetid, arching doom section with a guitar tone worthy of black metal, seriously dirty.
Fast exercise in stop-start dynamics 'We Destroy The Family' flies by before the country-tinged 'Motown' which features gorgeous dual vocals from what I presume is Joe and Creston together, and becomes a rip-roaring ode the the south. 'A Maelstrom of Bad Decisions' bounds in with the most suitable title award, its relentless path is beaten with a palpable anger throughout.
The band seem to squeeze everything into this album that made their previous ones so engaging. A never-quivering attention to messing with your head and creating a massive wall, nay, forcefield of sound, even more rammed home by the majestic 'Roses' which works in not only a bludgeoning sense of doom but a soaring, beautiful vocal line and even with this sense of calm, manages to rattle and lurch so much it actually comes across as scary.
To go on describing how good this album is would take forever, yes it's that good. Yes you should totally seek it out if you dig big riffs, stoner rock, experimentation and a sense that all is right with the world for the time this bad boy takes to play.
This has made the world a better place, invest or steal, you need this in your life sharpish.