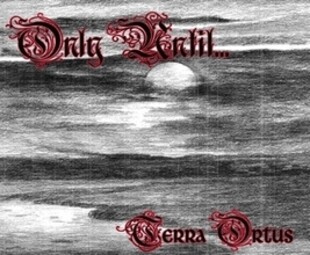 Only Until are a screamo band of sorts from London, and without sounding pretentious or boring, blend a Funeral Diner-esque quality with that of Pelican and Mogwai and end up sounding more essential than any of those influences. With a penchant for eastern-tinged scales all the way through this debut album they come across with an urgent, yet wallowing and epic sound that makes them stand out.
With quiet, truncated passages punctuated staccato-like with screamed vocals twinned with repetitive and crushing sections of wild-unharnessed riff no two songs are the same and it's a real delight that unfolds as each track reveals its centre. Third track 'Arcs' in particular contains some skilled technical guitar parts that brings to mind Scottish technical screamo chaps Kaddish in the fact that most of the complicated parts are delivered clean and fresh, rather than lost under the crunch of distortion, which is a rare treat with bands of this nature.
The album itself is well over an hour long and maintains interest, and for a collection of songs centred around a theme (it seems) of building new cities and warning of man's selfishness towards the earth itself, is no mean feat. Only Until have recorded what some would describe as a towering work, and for a relatively new band this is fantastic, definitely investigate if you want something that engages the listener and keeps on giving, something lacking in music released in recent times, an incredible release.