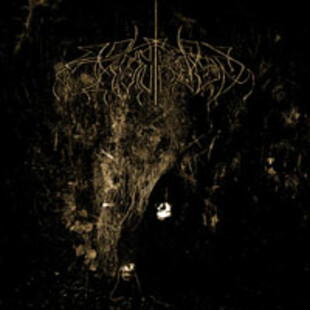 Take note doom bands - Randall Dunn should really be at the very top of your list for recording your album. He's slowly building up a very credible CV that includes in its list Asva, Kayo Dot, Earth and many more.
Sorry to false start on a review twice but just one more aside if I may. Isn't it interesting that bands raise their game incredibly when a bigger label is involved? I do not in any way mean this cynically at all. It's wonderful to see the progression, but ultimately frustrating to see a larger label getting a 'better' release. WITTR's 'Diadem Of Twelve Stars' is a fantastic album, but 'Two Hunters' really does blow it out the water. Poor Vendlus Records.
C'est la vie. I didn't really know where I was going with that. Maybe something to debate. Anyway, let's get on with a review!
Opening with the ominous 'Dia Artio' the record sets out its stall: atmospheric, dark and with a strong affinity with natural sounds. Although really a glorified intro, it works well and sets the tone for the record. 'Behold the Vastness and Sorrow' belts out the speakers next, and is the closest track that bridges the gap between their two albums. More purists' black metal in its focus, the track ups the tempo of the album and provides older fans of WITTR with the hit they've been waiting for since 'Diadem...'.
The other half of the record is much different; much greater in dynamics and slower in tempo. 'Cleansing' is absolutely gorgeous - fusing their old sound with beautiful guest vocals courtesy of Jessica Kinney (who sang on the latter half of Asva's debut, and funnily enough does the same on 'Two Hunters'). Her vocals work marvelously well for a band so ethereal yet organic sounding. Album closer, and longest track 'I Will Lay Down My Bones Among the Rocks and Roots' is breathtaking.
'Diadem Of Twelve Stars' got Wolves In The Throne Room noticed, 'Two Hunters' will see them realized as probably the best black metal band in the world today.