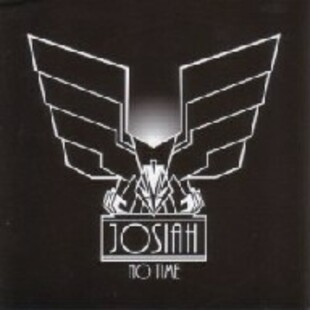 Josiah make a welcome return with this, their third album, after the hugely enjoyable self titled and 'Into the Outside' releases. They've been busy touring - in the UK with the dream pairing of Gentlemans Pistols and Dexter Jones' Circus Orchestra, and on the continent, consistently with the cream of the European psychedelic underground, including an appearance at this year's prestigious Roadburn festival. The development of the band in the time since their last album has been a successful one - translated for all to hear in 'No Time', unquestionably their best album to date.
'Looking at the Mountain' oozes stoner cool - that trademark Josiah fuzzed groove, while the straight forward, big riffed 'Time to Kill' would induce an adrenalin surge in a corpse, but the subtlety ingrained in the majority of the rest of the album is 'No Time's lasting dividend. Songs such as 'The Dark', with it's stoned blues drawl, and the fabulous closer 'I Can't Seem to Find It', which winds down and down and down perfectly, are the true highlights of an album that is strong throughout.
There are plenty of good stoner rock bands in the UK, but, despite our island's rich history of classic three piece rock action, few exist in the vein that Josiah do. The nature of the scene in the UK dictates that 'No Time' may not push Josiah any higher than they currently are, but for those with the nous to have followed the band's progression to date will feel not only vindicated, but rewarded.