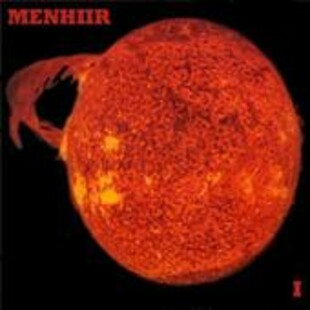 Having been produced/mixed by Oscar from Truckfighters this debut demo clocks in with 4 tracks and 12 minutes of no frills straight ahead fuzz rock. This is what Menhiir are all about and they make no apologies for it.
Opening track 'Intro' (see what I mean ...no frills!) starts off in a way that brings to mind Floyd circa 'Animals' before adding a guitar tone similar to Monster Magnet's 'Dopes...'. It serves it's purpose before launching into 'They Say', a straight ahead rocker, but it would have been interesting to see where they could have taken the idea in it's own right. If there is a an extended version lying around it could well be something really special to listen to.
The ironically titled 'Interlude' (it's the longest track at 4 minutes) has a slower tempo but never drifts too far from the fuzz blueprint and 'Universe of Today' wraps things up with a neat little sudden ending which after half a dozen listens still manages catches you out.
I really didn't want to mention the age of the band for fear of being patronising but it's unavoidable. For a group of teens to come up with such a solid sounding first demo (of that I'm very jealous) regardless of who produced it is hopefully a sign of the even better sounds to follow.
Second demo 'Dealing With Fuzz' has been recorded and will be available soon apparently. Well worth a nose to see how it builds on this really strong start.