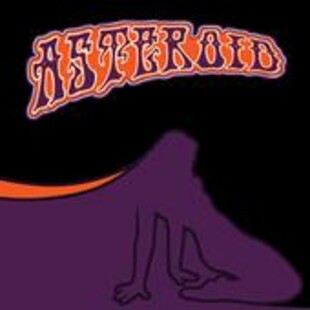 There are two main factors that separate Asteroid from the rest of the Swedish stoner army. Firstly and most obviously are the dual vocals. However it's the way that they'd rather seduce the listener with the melodies in their music than twat you over the head with a crushing riff which is their greatest strength.
Maybe opener 'The Great Unknown' is the only real exception on this self titled album to that rule but even then the main attack is cushioned by some cool "Doom" style Jon Lord organ playing. After a few listens though it's clear that it's from track four 'The Infinite Secrets of Planet Megladoon' and the following five songs that this disc really finds it's own identity. Like an advancement on an earlier Sabbath at their most jazziest and The Doors in one of their more brooding moments they create the perfect smoking/Sunday afternoon psychedelic soundtrack to really drift away to.
So, any drawbacks? Well it depends on your point of view really. Asteroid take their music seriously, that much is evident. Their is little room for humour save for maybe the closing 'The 13th Witching Hour' and 'Doctor Smoke' and even then it's hard to imagine them performed with anything other than straight faces. A more serious tone created by excellent musicians (who practise together three times a week...and does it show!!!) is preferred throughout which I guess can be a good or bad thing. Like most things in life, if you are in the mood it works a treat.