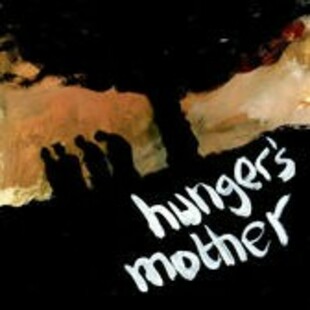 As far as I can gather Hungers Mother hail from in or around Antrim, Northern Ireland. This self-released nine track album sees them combining the straight-up rock vibes of the 70s with some nods towards more modern rock acts.
Opener 'Betrayal of Me' is instantly reminiscent of Foghat and Thin Lizzy with a simple driving drum beat and a riff designed to pull the song along with the gallop of the drums. It breaks into a nice twiddling guitar solo in the middle before reintroducing the main riff to play out. It's not a bad start and when second track 'Lickin the Flames' begins with more driving riffage and the line "We're gonna light a fire, it's gonna lick the sky" you're not entirely convinced but, you want to believe them.
Third track 'Fell Down the Middle' introduces a fresh vibe and immediately reminds me of 'Soul Singing' from the Black Crowes 2001 album 'Lions', from the tone and rhythm of the riff right down to the snippet of back ground studio noise before the song begins. It also becomes pretty obvious by now that these guys would most likely have been in attendance on one or more nights of Firebird's recent Irish mini-tour. They certainly share a sound.
As the album develops vocalist Rodney Tosh shows real versatility. As well as having his own pretty fine voice he also, manages to channel Robert Plant, Phil Lynott and Bill Steer but his best work is undoubtedly on the fourth track where he comes close to the rock vocalist master, Paul Rogers.
They blend more modern influences into the sound as they go with shades of Pearl Jam on 'Sweet Liberation' and some hints of early 90s era Aerosmith blending nicely with the continued prolific riffing and interesting song structures. These guys manage to blend a lot of influences without ever seeming too reliant on any one of them for inspiration. It is difficult to introduce something new in a genre that quite likely has already seen it's defining acts come and go. Hunger's Mother aren't quite there yet but, if they can trim some of the fat from their occasionally over-long songs and develop their obvious influences into a more distinctive sound they could be something special. But, as for now they're still well worth checking out for fans of Firebird, The Black Crowes and classic rock in general.