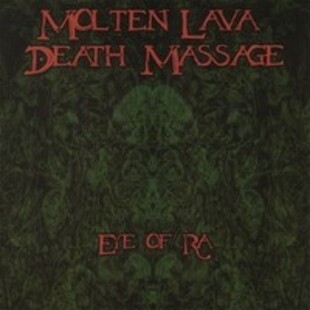 After numerous spins of this record, I can safely say it's (in my opinion) one of the best recordings to come out of Hong Kong in the past 10 years. I say that on good authority, having lived there myself for 13 years and releasing records there too. The DIY nature of the recording is present, yet a cohesive studio-savvy is what this record delivers. The band self-produced this effort and the results are top notch.
Musically the band wear their influences on their sleeves but also execute the songs in a way that gathers the influences, shuffles em' like a deck of cards and spits them back in a woven-tapestry of riff rock, doom, stoner, psych, metal in many interesting ways. There's a bit of everything here, Karma to Burn, Pelican, Sons of Otis, Earthride to name a few.
The age of the band members belies their craft. Not even out of High School, yet these kids can certainly riff n' roll. Singer/guitarist Indrayudh Shome's vocals are a highlight, incorporating death metal growls with more held back melodic delivery that serves more as an added instrument rather than a method of delivering cohesive clear vocal lines. This works to great effect, accompanying the brutal rhythms and converging guitar lines.
The record opens with 'Death is Never Sated', a Pelican-esque guitar intro and booms into 'Bayonet' which has it's Karma to Burn riff-stylings dirging away, complete with brutal gruff vocals that explode you into the first verse.
Largely instrumental, this record uses vocals minimally and allows the guitars and bass to interact with fierce beats to derive a fist-in-the-air sorta vibe that sits incredibly well with a reefer and a big bottle of Pabst Blue Ribbon. Trust me.
'Axe of the Occult' is one of the heaviest tracks on here and the rabid-strained vocals sit nicely in the mix behind double-kick-drum patterns and thrash riffing the ends with a memorable pained-scream of singer Indy.
The title track, is really indicative of all the elements I have used to describe this band, and is a good introduction to these guys if you haven't already heard them. Clocking in at 8 minutes it represents the sound and mixing of styles that these guys are so good at doing.
Best massage I ever got sent thru the post