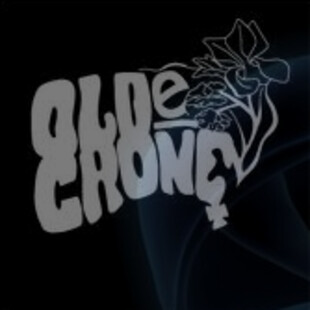 You need Olde Crone in your life, seriously, this three track effort is frankly, one of the best demos in stoner rock I have ever heard. From the lazy, laid back opening climes of 'Broken Reality' Olde Crone have a warm, infectious sound that just shows they know what they are doing from the off, an almost country-like swagger permeates their bluesy stoner credos. When the vocals kick in, they are powerful and convincing, albeit with the usual American accent that seems to be the norm in the genre, that said, it gives the band a definite identity, both gravelly and strong, it really complements an already awesome sound. Even when the pace is slow, the guitars sound wonderfully retro, as if they have just been dusted off after being stuck in a shed since the 70's.
Second track 'Blue Iris' comes off like a chilled out Orange Goblin, the Sabbath-esque guitar tone again shining through the mix. Lyrics dealing with the usual stoner clichés, tempting women, religion and witches seem to be the order of the day, but when they are delivered with such fervour, who cares?
Final track, split into three long parts, and taking up around forty minutes of riffery is eponymous, and slides out of the speakers like mid-era Cathedral, lilting, groove-laden and slow, but with enough going on to keep you interested. Olde Crone should be playing a gig near you soon from the looks of their gig listings both past and present, so investigate if you are tiring of three-minute stoner bores or lessons in heaviness and just want to nod along to something you can truly enjoy, Olde Crone come highly recommended.