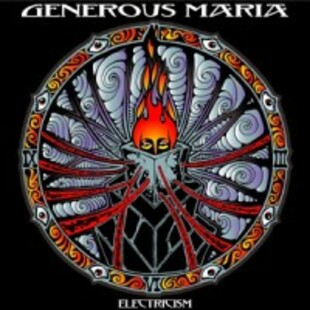 This is bloody brilliant. I'm not normally one for the bluesier side of stoner-rock, but this is fantastically fuzzy rock action from the word go. Opening number 'The Chilling Effect' grabs you by the proverbials and throws you around the room with a riff akin to falling under a Eurostar train and not being dropped until Paris. Singer Goran Florstrom's gravelly croon is pleasantly Cobain-esque (at least on this track) - a nice alternative to the usual style of the genre.
'Sheer Violence' continues the fun, swinging with an off-kilter riff and Monster Magnet-isms abound. From here on in it's catchy blues swagger all the way, with whiskey-drenched distorted vocals and thundering guitars slowing only for the doomy, mid-paced 'Slit-Eyed Lizard' and the desert-flavoured 'She's Got Plans For Me'.
Like many Swedish stoner-rock outfits, it has a tendency to all get a bit familiar after a while, but if it's full-on rock n' roll you're after, you can't go far wrong with Generous Maria.