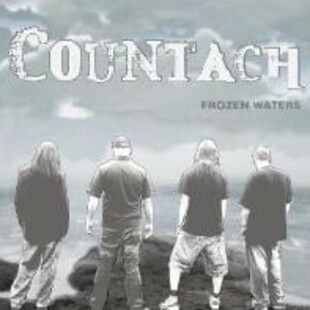 'Southern fuzz groove' is the feeling I get from these Minneapolis boys despite the fact that their slogan is "Livin' in the North is a State of Mind".
'Frozen Waters' follows on from their 2004 EP, 'Gasoline', which showed some great potential. Laid-back southern blues, with riff after riff or sweet fuzz and solid melody. The engineering on the first EP gave me concern because it was a little insular and dull but this new album is a great improvement and sounds crisp and encompassing.
Throughout, Dan Araboleda's relaxed but soulful vocals work really well with many of the bluesy tunes and heavy chugging guitars. The quality of his voice is such that he can easily project throaty shouts as he builds up to choruses then let rip with a warm, friendly-sounding melodic chorus while retaining that energy and emotion. 'Wish it was Good to be Back' is a good example and that's the opposite to the doomified 'Tear it Down' where the slower pace and heavier feel lends itself to stronger bellows throughout much of the song.
The combination of two guitar players in Countach makes them able to produce strong rhythms with outstanding lead such as in '13 Days' where the focus switches between lead, rhythm and even the ever-solid bass gets a solo with the percussion. Nice twin guitar parts on 'That Dog Don't Heal' which then separates into their 'own thing' with some solid doomy riffs. In fact, the riffs are very important to Countach, it seems that when they've discovered a decent riff they repeat throughout a song. I think this is a good thing because it creates an identity for each track and there's a whole lot of individualism in these 12 tracks.
Despite having a old skool doomy sound much of the time, songs like 'A is A' have a traditional metal feel elevated with harmonised backing vocals during the chorus which help save it from sounding dark and depressed.
Of course, the drummer, Brandon Laliberte, plays an important part in the overall sound - vigourously tapping away on the ride cymbal and semi-open hi-hat to maintain an uplifted spirt and continuous groove to the songs. 'Wish it was Good to be Back' certainly demonstrates this.
To make comparrisons with existing bands several that spring to mind are Hainloose, Rollerball, Dixie Witch, Black Lamb.
Countach are a band to look out for now and in the future, with 'Frozen Waters', their first full album, I can't find faults with it and predict big things for the band.