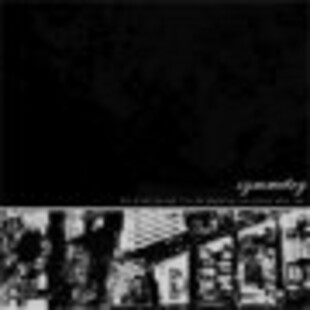 'This is Not the End. It is the Beginning. You Cannot Falter Now' is Symmetry's debut recording for the UK's Iapetus label. This EP contains four well produced songs that serve as a good introduction to the band's multifaceted sound.
Opener 'I'm Your Hero, Not Your Friend: Please Do Not Speak to Me' is an up tempo, slightly emo tinged rocker with strong vocal melodies. There's a good balance between snaking dual guitar melodies and heavyweight, more hardcore influenced riffing. The general sound recalls 'Jupiter' era Cave In and it's the kind of track that could definitely appeal to a wide audience.
In the three tracks that follow, Symmetry make a marked departure from the more song based territory mapped out in 'I'm Your Hero...' . What follows, is to my mind, far stronger material that sets its sights on progressive, metal influenced post rock.
The vocals take a back seat, leaving ample room for more instrumental exploration. Atmospheric reverberated clean guitars trade off with angular stop start patterns, all underpinned by some tight drum and bass interplay. On the whole, this record does a good job of mixing up ISIS styled post rock, with some emo, metal and prog rock influences. The production on the disc is hard to fault, delivering a warm and full sound that complements the band's style very well.
It's clear that Symmetry are still in the process of honing their sound, sometimes sounding a little too much like their peers. However, if they can continue to balance and integrate the various styles on display here, they'll definitely be onto a winner. I'd be curious to hear more extensive use of the distinct clean vocals showcased on the opening track, as it's something that really sets them apart.
All in all, this is a promising release from a UK band that I'm sure we'll be hearing more about in the future.
Matt D.