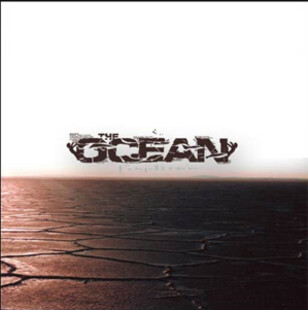 This band have become quite popular with various magazines and have been talked of in hushed tones by many in the know for a while, The Ocean are indeed a band with a lot to live up to. Recently releasing a full-length with vocals called 'Aeolian' to rave reviews; this is a reissue of their first effort and completely instrumental 'Fogdiver'. The CD comes in a beautiful digipak-style package, with amazing artwork and song information.
A lazy comparison would be to the Isis epic 'Oceanic' the name is similar and they have the indie-esque guitar tone and histrionics, however The Ocean have a more jazz-influenced wave taking them into more prog-esque boundaries.
Starting off with a title track, it takes you from an intense wave of riff into a quieter more restrained segment, where the bands members (of which there are six) produce a soundscape that is more interesting than your usual post-rock noodlings and as a result is a much more captivating listen as a result.
Taking inspiration from Pelican and bands of that ilk, while adding violin and a whole myriad of guitar effects creates an atmosphere I hope is worked on and expanded on 'Aeolian' as it is both catchy and brooding at the same time.
During the half hour we have on offer here, The Ocean show us that they are not merely a one-trick pony, as they shift from intense, magma-slow dirge passages to faster, more reflective parts where the production really shines, the violins have a prominent part in the mix that isn't drowned out when the guitars really kick in. Another highlight of the album is the contrasting 'Isla De La Luna' which shifts from a jaunty rhythm to a recent-era Neurosis slab of riffs.
Overall this is an interesting release, the amount of styles they experiment with here are quite amazing, despite this they keep the genre clear, they are defiantly rooted in the style we have come to term- post-hardcore or noise, yet have enough here to garner interest from fans of other musical styles.
Definitely investigate if you want something that dares to push the envelope a little more, and on the strength of this, their latest release should be on everyones 'to-buy' list.