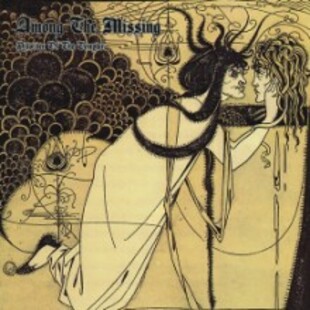 Tours of the toilets of the UK, shared vinyl with the likes of Bumsnogger and Red Stars Parade, hundreds of gigs, demos, compilations - no one can say that Among the Missing haven't done their fair share of groundwork before the release of their debut album. The experience gained has certainly paid off. 'Disorder of the Templar' is a gargantuan sludge metal tour de force - maintaining the dirty big riffs synonymous with the genre yet defying it's traditionally limited scope for individuality with flecks of punk, grind and hardcore infecting the musical canvas.
The simple, deceivingly quiet guitar line of intro 'Flee Thee Tower' doesn't last long before overlapping into the beginning of first song-proper 'Nordic Warrior', the contrast helping to emphasise the grimy, heavy riff and creates that warm glow inside you get when you hear that raw sludge sound. The album is based around contrasts of speed - slowed down for the doomier affairs that bear resemblance to their split with Blood Island Raiders, or sped up to hyperactive levels for the frenetic hardcore moments - and of vocals - 'singer' Tim Holehouse varying between death-metal-grunts and yelps sometimes in the same song.
The variety is furthered by the inclusion of a number of 'guest' vocalists - more than on your average Soulfly album in fact - that changes the moods of some songs and brings a different angle to the music. This is truly evident on 'Retribution in Burtons', where after a frantic beginning, the chorus slows to reveal an unlikely duet between Holehouse and Heck Armstrong (of London stoners End of Level Boss) - the John Garcia-esque singing surprisingly complimenting the extreme metal lead vocals to great effect.
The involvement of Nick Sharpe, of Seven Arrows Through My Bastard Heart, on 'Take a Drag' probably takes the guest vocalist gong though, with the track's immense heaviness and weed infested lyrics combining to be an entity of which Bongzilla would be proud. There are highlights all over the album - the doomy 'No Claw Draw', the straight up sludge-fucking-metal that is 'Spider Web' or any of the tracks in between - there's barely a lesser moment.
The best album of it's genre to emerge from the UK underground since 'Our Problem'? Quite possibly. A stunning album that you need to hear? Most definitely.